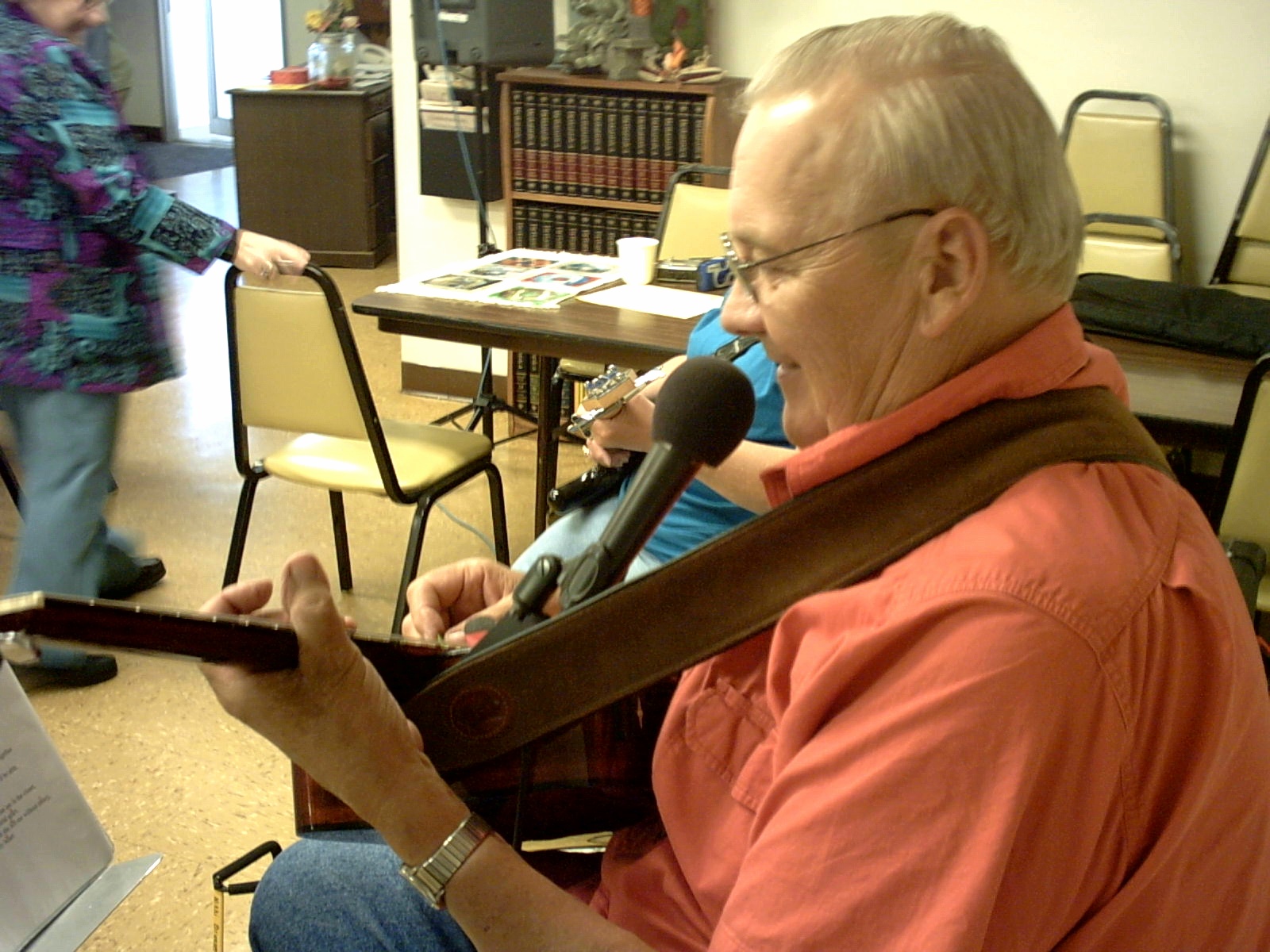 At one time Ed was so bashful he would hardly face the audience. Many jams and a lot of experience later and he now headlines the group as lead singer as well as rhythm guitar. He also plays mandolin and banjo.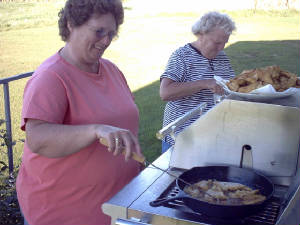 Catfish fry and country music. It doesn't get any better than that!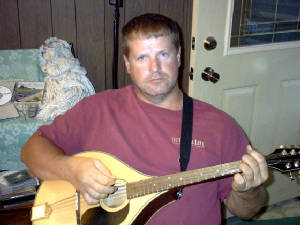 Jere Spanier jams with the band on Mandolin and Banjo.
In spite of the mosquitos and "no see ums" Ed and the band played on at Oakland Mills near Mt. Pleasant.